---
All normal human beings alive in the last fifty thousand years appear to have possessed, in Mark Turner's phrase, "irrepressibly artful minds." Cognitively modern minds produced a staggering list of behavioral singularities--science, religion, mathematics, language, advanced tool use, decorative dress, dance, culture, art--that seems to indicate a mysterious and unexplained discontinuity between us and all other living things. This brute fact gives rise to some tantalizing questions: How did the artful mind emerge? What are the basic mental operations that make art possible for us now, and how do they operate? These are the questions that occupy the distinguished contributors to this volume, which emerged from a year-long Getty-funded research project hosted by the Center for Advanced Study in the Behavioral Sciences at Stanford. These scholars bring to bear a range of disciplinary and cross-disciplinary perspectives on the relationship between art (broadly conceived), the mind, and the brain. Together they hope to provide directions for a new field of research that can play a significant role in answering the great riddle of human singularity.
Product Details 368 pages; 27 halftones, 26 line illus.; 6-1/8 x 9-1/4; 0-19-530636-8
About the Editor: Mark Turner is Institute Professor and Professor of Cognitive Science at Case Western Reserve University
---
The Artful Mind is a companion volume to Turner's 1996 book from Oxford, The Literary Mind: The Origins of Thought and Language.



and Turner's 2001 book from Oxford, Cognitive Dimensions of Social Science: The Way We Think About Politics, Economics, Law, and Society
.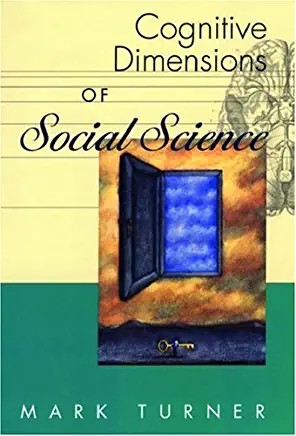 ---
Home Page: Mark Turner